A responsible approach to pest control.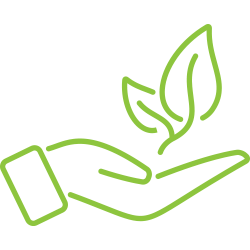 A Responsible Approach to Pest Control.
We get it. You don't want to share your kitchen with ants, but you don't want harsh chemicals brought into your home. You don't want the wasps buzzing your kids in the yard, but you don't want to risk spraying something that could hurt the environment. You want to get rid of your problem in a responsible manner. At Alta, we share that same goal. We're a local, family-owned company specializing in low impact pest control. Our focus is to get rid of the problem while minimizing the impact on the environment. We only use low impact products that are both people and pet friendly. Call us today and we'll be out there within 48 hours.
What we do / what they do.
If the bugs come back, so do we.
No one can guarantee that you'll never see a bug again. Pests have been around for millions of years and are built to survive. What we can promise is to return whenever you need us to, free of charge. Any customer receiving our preventative treatments has access to unlimited free reservices!